TOTAL STUDENT COUNT (Yr 7-12)
Postal Address
PO Box 1409
CANNINGVALE, WA 6970
Street Address
51 Wright Road
HARRISDALE, WA 6112
Telephone
PE 9394 9127 Office 93949111
Website Address
General School Email Address
School Colours
Teal Green and burnt orange
School Bathers
Boys: Black speedo style and Black Jammers. Girls black racing suit or black racing bathers.
Athletics Uniform
Teal Green shorts and white singlet with burnt orange crest. Girls teal green competition shorts.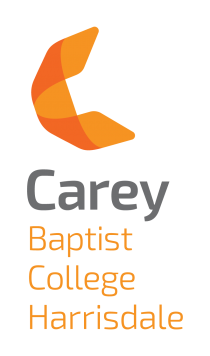 News
No news items are currently available.
Contact details
Note: Only authorised users may access the contact information.
This school, Carey Baptist College was last updated at 09:42 on Mon, 5th Feb 2018.