During Terms 2 and 3 the ACC conduct two AFL competitions.
The first is the Yr 10 School Boys Cup played in Term 2. This is a competition involving a series of one day regional lightning carnivals coordinated by School Sport WA and the Associated and Catholic Colleges of WA. Teams are made up of Year 10 male students.
In 2016, there were three separate ACC carnivals and an interschool sports competition;
North Metro Carnival - Lightning Park, Noranda
South Metro Carnivals - Sutherlands Park & Ferndale Reserve
South West Carnival - Hay Park, Bunbury
The winners of each carnival for 2016 played in an ACC finalists' Carnival held on Wednesday 22 June at Hamer Park. Well done to Mazenod College, St Mary MacKillop College, Emmanuel Catholic College and CBC Fremantle for progressing to this competition. As Mazenod could not compete on the day, the North Metro runner up team La Salle College competed in their place. The winner came down to the final round between Emmanuel CC and CBC Fremantle. The final score was ECC - 5.1 (31) to CBC - 7.3 (45). Congratulations to the 2016 School Boy's Cup champion school - CBC Fremantle.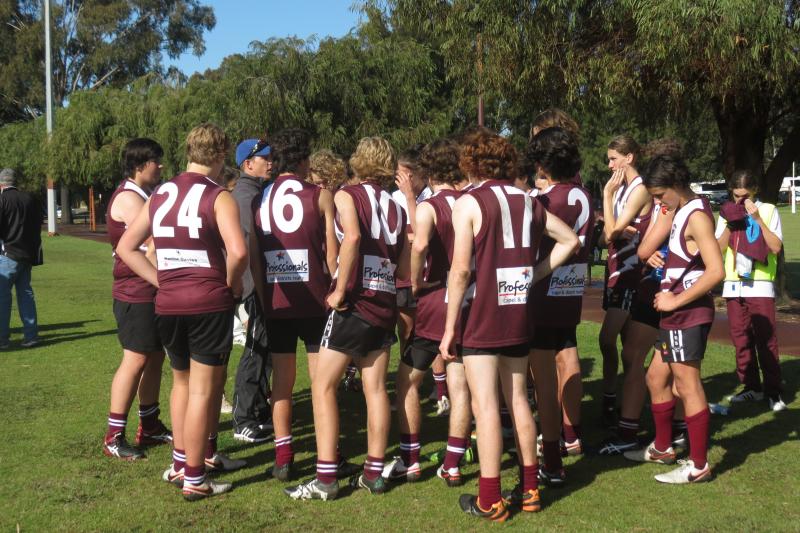 The second competition is the Year 7 Freo Dockers Shield/Cup conducted in Term 3. The ACC in conjunction with the WAFC offered six Yr 7 Carnivals for 2015:
South Metro Carnivals - Boys & Girls (Ferndale Reserve)
South Metro Carnivals - Boys & Girls (Sutherlands Park)
North Metro Carnival - Boys (Lightning Park)
South West Carnivals - Boys & Girls (Hay Park, Bunbury)
The winners of each boy's and girl's carnival played in a Grand Final Carnival held at Ferndale Reserve on Tuesday 9 August. The winner of the Freo Docker's Shield (boys) was CBC Fremantle, and the winner of the Freo Docker's Cup (girls) was Mandurah Catholic College.
Well done to all teams who participated. It was another successful year for this competition with another increase in team nominations and a regional competition held in Bunbury.